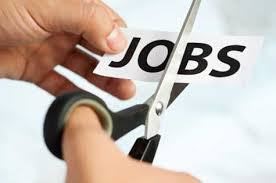 Question:
I am told by my General Manager that we have to retrench, at least 15% of our workforce, if we are to stay in operation while she finds some new customers. We make children's clothes and our main customer in Barbados has shut down. We have 50 employees, mostly women who have families to support. How do I go about choosing who to retrench and who to keep on?
Answer:
That is a question that only an employer can answer, because there is no one answer, and none of the answers are easy ones. The Industrial Relations principle, or "rule of thumb" is "last in first out, all things being equal".  The last in first out part is easy, but all things are never equal.
What comes first is survival of the business so that the other forty-two employees can continue to have jobs. One option that you might consider is going back to your GM and asking her if taking a temporary 15% reduction in pay would do instead of retrenching staff. That way all the women employed could have at least something coming in to feed their children, providing, of course, that they are not already being paid minimum wages. Even with a voluntary wage reduction the law does not allow you to pay below $15.00 an hour.
If you have reduced all other costs, and retrenchment is the only way to survive, then those employees that are absolutely essential to the continuance of the organization must stay. This will include those skills that only one person has (I.T., Accounts, Mechanical Repairs etc.)  Then you look at who has been employed most recently and compare their work records with those of employees that have been there longer. The employees with the best attendance and timekeeping records and the most productive employees are the ones that it is most logical to keep on, out of loyalty to those that have been the best performers while those with disciplinary records would go on the list of possible retrenchments.
Each Manager and supervisor must be consulted, and those employees on the short list for retrenchment must be given a chance to say why they should not be retrenched.
This is one of the most painful tasks a manager will ever have to face.