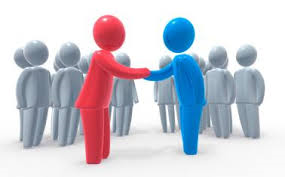 Question:
My company has just been through the Recognition process, and for the first time we are about to negotiate a collective agreement. The Union has sent us proposals. I've never done this before. What do I watch out for?
Answer:
To begin with, I strongly advise that you get an experienced professional to handle these first negotiations for you. As the last President of the Industrial Court warned: "Industrial Relations is not for amateurs." The use of a wrong word, a phrase out of place or one left out, lack of research or lack of skill in negotiations can cost your company a lot of money to say nothing of time spent in disputes down the line. PMSL has experienced negotiators you can use, as does the ECA and there are several other firms that handle negotiations. We do not recommend using expensive lawyers trained in a totally different discipline for negotiations, although they can be very useful when it comes to taking a case to the Industrial Court. When in doubt, ask for help.
 There is a lot of pre-work that must be done before the actual negotiating takes place including research on terms and conditions standard to your industry, costing of proposals, thinking through appropriate counter-proposals, costing them, consultations with your supervisory and managerial staff (Yes. All of them), manpower planning, an examination of reporting relationships and responsibilities within the organisation to name just a few. This is not something to take lightly as whatever is finally agreed and put on paper will be used as precedent for as long as the organisation exists.